Company Profile (English)
Company Profile (English)

Services
We pride ourselves in offering consultancy and solutions tailored to the specific needs and circumstances of your organization.
Consultancy on Dealing with Complaints
We are experienced in dealing with serious complaints and will advise the best solutions for the nature of the problem that are appropriate in your context.
Consultancy on Internal Auditing
Our experts will advise on the audit procedures and audit systems that are appropriate for the nature and scope of your business.
Consultancy on Preventing Accidents Caused by Human Error
We have expertise in establishing systems and strategies to prevent accidents caused by human error, with particular specialist knowledge of the car industry (service stations, car maintenance, car accessory sales, car leasing, car dealerships), and we will advise the best plan for your business.
Maintaining and Evaluating the Company Internal Control System
Company directors have legal obligations to develop and implement an Internal Control System according to the Companies Act. However, the Companies Act provides limited guidance on the necessary requirements and on what actions to take. We will provide the best advice for your company whatever the business type, product or service, work environment, revenue, company culture, and employee circumstances.
Workshops and Lectures
With our significant experience in giving lectures, workshops and study groups inside and outside our clients' companies, we offer great learning opportunities on the topic of your choice. These can be tailored to a range of employee levels from senior management to frontline staff in different business locations.
Consultancy on Dealing with Scandals and Significant Problem Cases
When a company must respond to a potential scandal or serious problem in the public eye, it is vital to get the initial responses right. With our expertise and experience, we can offer suitable and practical advice in support of your response.
Consultancy on Company Compliance Regulations
We offer advice on the development and review of your company's policies and procedures for dismissal, suspension and harassment.
Diagnostics on business risks
We diagnose the risks relating to your business development and operation. With our expertise and experience in business management, we seek to analyse your company from different perspectives, identify the potential problems, and offer solutions.
Human Resources and Employee Salary Consultancy
With our vast experience of human resources and trades unions, we offer consultancy for a fair and transparent systems for human resources and salaries that are most appropriate for your company.
Care and Support after Traumatic Experiences
We offer psychological support for victims of traumatic experience such as natural disasters, accidents and deaths of close family and friends. Our qualified professionals can provide counselling to the victims and consultation to human resources departments to aid employee recovery and to support a smooth return to daily life.
Our Consultants
Izumi Inoue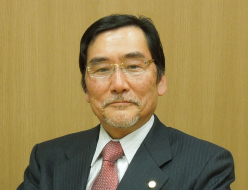 Izumi is the founder and CEO of JRS. His expertise lies in the insurance and highway industries, for both of which he has extensive work experience. Before founding JRS, from 2005 to 2013, Izumi served as a corporate auditor, and subsequently, corporate advisor at East Japan Highway Company. Prior to that, he held numerous managerial and executive positions over 30 years at Yasuda Fire & Marine Insurance in the departments of corporate planning, human resources, international business, general affairs, risk management and legal management.
He has authored numerous articles on insurance, business ethics and risk management throughout his career, and published the following books: Corporate Scandals (2015, published by Bunshindo), Business Ethics of Top Management (2009, Hakuto Shobo) and Beginners' Manual for Business Administration (1998, Takarajima).
Tetsuji Sato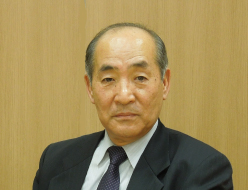 Tetsuji is also the founder of JRS, the Vice President and the Head Consultant at JRS. Prior to joining JRS, he was the founder-CEO of the Insurance Management Company. Tetsuji also served as the head consultant for risk management at Sompo Japan Insurance Inc. for 7 years. Before that, he worked extensively in the sales department for various branches of Yasuda Fire & Marine Insurance all over Japan for nearly 30 years. His expertise includes insurance contracts and assessments, insurance brokerage training, and risk management for various other industries.
At JRS, Tetsuji currently runs over 100 training seminars per year on risk management for petrol stations, especially focusing on preventing in-station accidents and dealing with complaints. He has also provided risk management training to a wide clientele, including oil companies (refiner, distributor, sales, petrol stations), trading companies, car-related companies (including service factories, dealerships for new/used cars and car accessories, car wash machinery, service promotion associations), doctors associations, clinics, dentist associations, the Japanese Society of Oral Implants, food and restaurant industries, bus and taxi industries, and various call centres.
Akira Shinozaki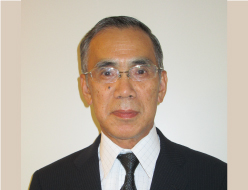 Akira is a Consultant at JRS and an advisor at Sompo Japan Insurance. He is an expert in corporate auditing, and before joining JRS, he served as a full-time auditor at Nippon Automated Cargo company and Port Consolidated System company. He also has varied managerial and executive work experience over 30 years in the insurance industry, ranging from branch management, brokerage business development, executive officers business auditing and corporate auditing. His qualifications include the Financial Internal Audit Officer and national qualifications for Fire Protection Manager and Hazardous Materials Engineers.
Yasuro Hayashi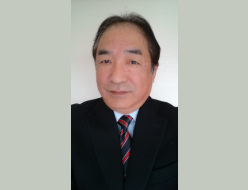 Yasuro is a safety expert and is a Consultant at JRS. Previous to his current appointment at JRS, Yasuro worked at Aiwa for over 30 years where he held numerous negotiations with the Agency for Natural Resources and Energy while working in different departments including business advisory, joint projects, environmental safety measures, and the public relations office. He was also an active member of the National Oil Business Union throughout his career at Aiwa.
Yasuro's qualifications include Yokohama City Fire Protection Manager, Business Accounting Grade 3, Bookkeeping Grade 3, and Hazardous Materials Engineer. He also completed the skill training course in forklift operation.
Yukie Minami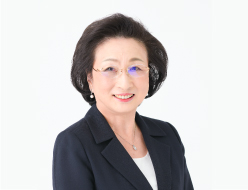 Yukie is a mental health expert and is a Consultant at JRS. She also holds positions in other key organisations such as the Head Counsellor at Tokyo branch of the Japan Association of Industrial Counsellors, Counsellor at the Public Health Research Foundation, and Advisor for Jobseekers for Tokyo Metropolitan Board of Education. She has provided extensive training and counselling services in the fields of mental health, harassment, and responses to depression, suicides, disasters and crisis to a varied client base, including government ministries, private companies, NPOs and educational institutions. Prior to joining JRS, she worked for Obayashi Corporation in improving employee mental health care, raising mental health awareness among managers, counselling, and providing support for the handicapped and those returning to work.
Yukie's qualifications include: Psychiatric Social Worker, Certified Psychologist, Senior Industrial Counselor, Certified Supervisor, Career Consultant (Class 2), Anger Management Consultant, and Health Officer (Class 1).
Masanori Ishizuka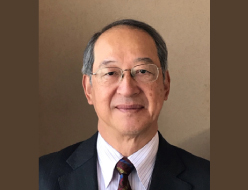 kiichi Inoue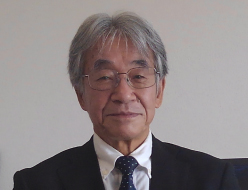 Training
In addition to consultancies on risk management, we provide training and lectures on various topics to our clients in different industries such as cars, highways and insurance, to name but a few.
Our training programmes and lectures have received high volumes of positive feedback for their insightful and practical contents, enabled by our experts' deep understanding of the business processes in various industries.
In order for companies to develop continuously under today's increasingly complex management responsibilities, it is vital to invest in employee training and education to enhance the quality of human resources available. Contact us for a fully tailored, high-quality training experience for your employees.
Example topics of past training programmes:
Preventing accidents and scandals: What managers should be vigilant about
Power harassment: The line between guidance and bullying
Enhancing customer service for foreign customers
Personnel management for managers
Sexual harassment: barriers to women's active engagement in work
Anger management
Dealing with malicious complaints
Lessons from the Sasako Tunnel Accident
Safety in the workplace: preventing worker injuries and accidents
Preventing information leaks: effective information security
Training for workers at call centres
Disaster response: maintaining business under the effects of earthquakes, tsunamis, typhoons, heavy snows etc.
Risk management for SA (service areas) / PA (parking areas) managers
Risk management for petrol stations
Career design
Enhancing executive ethics
Our Policy
Risk is generally understood as 'the possibility to face danger' or 'possibility to incur loss', but the accurate understanding of this term is 'the uncertainty that affects an organization's profit or loss'. Businesses need to take risks, otherwise they cannot make profit—therefore, not taking risks is a risk in itself. The word 'risk' originates from the early Italian risk care, which means 'to dare' In this way, businesses need to seek profit while understanding the risks and controlling the uncertainty
Risk management is by no means static, but dynamic, influenced by a range of factors such as the role of companies within society, regulations, safety standards, technical standards, the values of employees, and the structure of the organization. These factors change over time, and with that, new risks emerge and old risks come to an end. In order to manage risk effectively, one needs to have a flexible view of risk and to respond appropriately according to its context and circumstance.
Risk management forms a core in the Internal Control System of a company. As management resources are limited, one needs to constantly evaluate various risk factors and prioritize those that are significant for your organization. By evaluating, prioritizing and managing various risks in stages, it is our passion at Japan Risk Solutions to offer the very best solutions to our clients' businesses.
*By Peter L. Bernstein, in Against the Gods: The Remarkable Story of Risk.
Company Information

Company name: Japan Risk Solution Company Limited
Established on: 17 January 2013
Capital fund: 5,000,000 yen
Board of Directors
➢ CEO: Izumi Inoue
➢ Executive Vice President: Tetsuji Sato
➢ Director: Naohiro Nakamura
Company address
Floor 5, Nishi-shinbashi Naka Building
1-12-8 Nishi-shinbashi, Mintato-ku
Tokyo 105-0003
Tel: 03-6205-4975
Fax: 03-6205-4976
Services
JRS provides consultancy, lectures, training workshops and educational programmes on:
➢ business management risks
➢ corporate scandals and problem cases
➢ management strategies and business strategies
➢ human resources and payrolls systems
➢ national and local government administration services
Clients
Government ministries, Japan Dental Association, insurance companies, oil companies, petrol stations (all brands), highway companies, car dealerships, car maintenance factories, call centres, restaurant chains and other general companies.